jack's curation for 'the-jukebox' #001 (English version)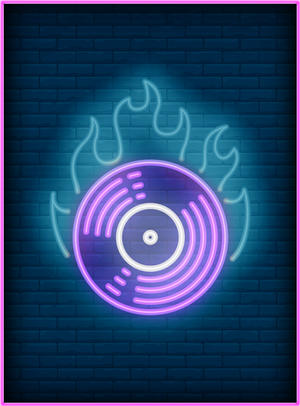 @the-jukebox
gives the opportunity to musicians who create and publish original music or informative content about any music-related content on the Whaleshares platform. Also education or information about things like the production process and recording, so that anyone with an interest in music, with love for the art of expression through music or just curiosity to try something new can be supported.
Supporting with the AIRPLAY token the people who support the musicians and the music related community, who present new and creative ideas of support for the creators of the musical art is one of the foundations of the AIRPLAY token and for the community to grow and spread around the
@the-jukebox
discord server and the Whaleshares platform.
Join here the Discord server from
the-jukebox
and here the community server from
Whaleshares.
The AIRPLAY token is one of the official Whaletokens of the Whaleshares platform, which in this case only calls the whale account
@the-jukebox
.
The AIRPLAY token is the reward to the many contests, initiatives and actions related to music, and works thanks to the Exchange of bitshares, to be rewarded by the
@the-Jukebox
account in Whaleshares you have to send AIRPLAY through the Bitshares wallet to the the-jukebox account with the link of your publication in the memo.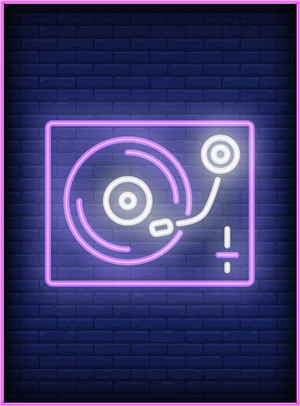 For more information and to see all the other Whaletokens visit
https://whaleshares.info/
This is made possible by the sponsorship of
@bushkill-witness
, who is also sponsoring the token bhive. You can also show your support by not forgetting to leave your vote to the witness.
Do you have great ideas to add to the Whaleshares community? Do you need support for your initiative? Check which tokens fit your idea, and feel free to talk to the community, sponsors and token holders, as long as it's excellent and adds value to the growth of the community as a platform, as well as content and people. It's great! Let people connect, create, build ideas, and make blockchain technology grow. Inspire and be great!
Now for this week we present publications valued by the
@sqchame
team, the first core valuers of thejukebox.
Are you a musician or is music a passion for you?
Use the hashtags the-jukebox and airplay for your musical blogs.
1. @fjcalduch **[Señor Blues](https://whaleshares.io/music/@fjcalduch/senor-blues )**

@fjcalduch is not only a music lover but he also knows a lot about 'jazz' In several of his blogs he takes you into the wonderful world of 'jazz' In this blog he informs you about "Donald Byrd" an American jazz and rhythm and blues trumpeter. If you like 'jazz', @fjcalduch's blogs will please you.



2. @whatamidoing **[Recording music is hard! #4 - Sudden Inspiration...](https://whaleshares.io/music/@whatamidoing/recording-music-is-hard-4-sudden-inspiration)**

Inspiration does not come naturally and making a new song sometimes takes a lot of time. In this blog @whatamidoing describes the creation process of his latest recording. And he makes you warm to look with him at the new sound that he will produce.



3. @kkarenmusic **[Ricardo Cepeda - Aquel Zuliano (Cover Violin)](https://whaleshares.io/music/@kkarenmusic/ricardo-cepeda-aquel-zuliano-cover-violin-por-kkarenmusic)**

In this blog you will get acquainted with @kkarenmusic and you can enjoy her music. She brings a cover of "Ricardo Cepeda - Aquel Zuliano" and tries to charm you with her violin. Not only does she let you enjoy the tones of her violin, you also get some background information about the **Basilica of Our Lady of Chiquinquira**



4. @djlethalskillz **[Blockchain Music Series: 'σ¢єαи яι∂є' | Let's Hit An Ocean Ride](https://whaleshares.io/recordpool/@djlethalskillz/blockchain-music-series-scentyeai-yaidye-or-let-s-hit-an-ocean-ride)**

Do you like hip-hop and you want to find one unique hip-hop song? The posts of. @djlethalskillzwill be a good source of information. Again and again he entertains his followers with innovative songs and music projects. For this song he was inspired by the ocean during a holiday to Bali.



5. @gibber **[Open G "Slide Guitar" Quick Lesson @gibber](https://whaleshares.io/guitar/@gibber/open-g-slide-guitar-quick-lesson-gibber)**

If you love to play guitar and you are looking for a good teacher, then this blog is definitely for you. You can learn to play a bit with a nice video and text. @Gibber also has a lot of nice posts where you can enjoy his guitar sounds.
![](
)

Are you a **musician** or is **music** a passion for you? Use the hashtags _**the-jukebox**_ and _**airplay**_ for your musical blogs.


![](
)
Learn more about it AIRPLAY!
![](https://i.imgur.com/15gu1zg.png)